VENUE HIRE INFORMATION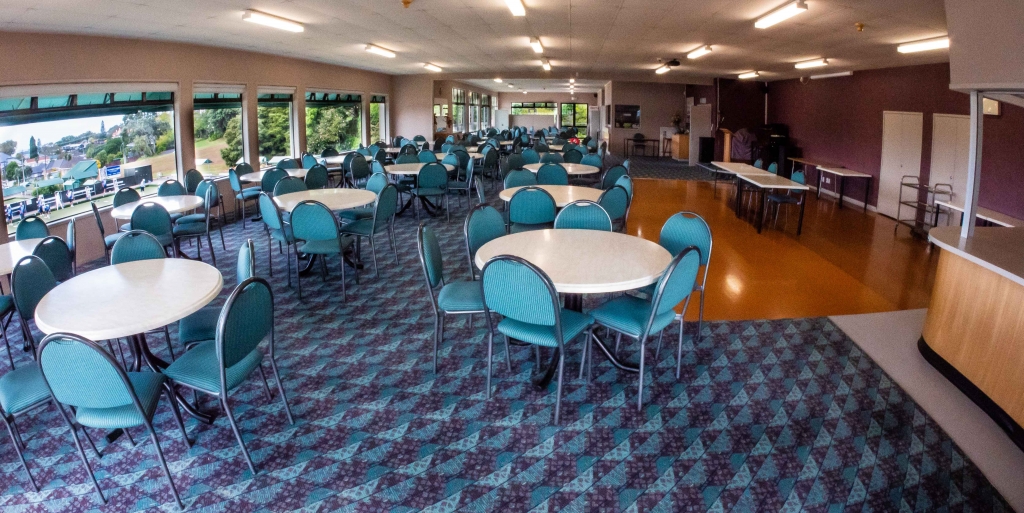 Our clubhouse is a perfect and cost-effective venue and can be hired on a one-off or regular basis for daytime events.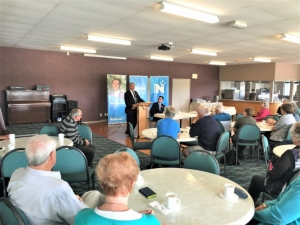 Club meetings
Business Meetings
Recreational activities
Funerals
Cultural activites
Social Clubs & events
Political presentations
Real Estate auctions
Craft Events & shows
Hobby groups or activities
Look at these benefits
Up to 150 persons
Reasonable price
Large kitchen
Plentiful free parking
Spacious with pleasant outlook
Projection facilities
Very cost effective
We assist with helpers and catering arrangements
---
GROUP SOCIAL EVENTS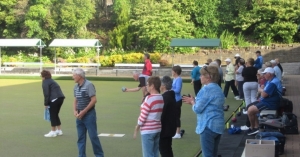 Looking for a corporate or social event with a difference?
Howick Bowling Club can host your company, club or organisation for bowls and social gathering
Have a fun bowls competition followed by refreshments
We provide supervised assistance and coaching to get you started
Celebrate with a group of friends, your staff, your Club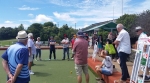 ---
CATERING
Our Club kitchens are well equipped for self or outside catering.
Crockery and silverware available.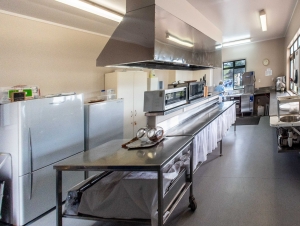 ---
WHAT THEY SAY ABOUT US…..
"The Howick Pakuranga Chess Club wishes to record their appreciation of the efforts made by the Howick Bowling Club to enable the hosting of the New Zealand Junior Chess Championships followed by the Oceania Seniors. The week culminated in a banquet .
In particular we should mention the President, Lyn McKay and Rick Meyrick who co-ordinated the above events and assured a smooth running of the tournaments.
We have no hesitation in recommending the Howick Bowling Club facilities and executive members for hosting local and in this case an NZ National tournament attended by youngsters from all over NewZealand. Many thanks ."  – Dr Tony Booth [Howick Pakuranga Chess Club]
"I would just like to thank you and the Howick Bowling Club on behalf of the New Zealand Blood Service for the use of your club rooms to host our blood drive this week. We had a lot of very positive feedback about the venue from our donors particularly about the views from the room and the parking that is available on the site. It was a pleasure working with you to organise this blood drive and we appreciated how accommodating you were towards us with our requests. We look forward to working with you again." – Ben Jorgensen [New Zealand Blood Service]
"The Howick Bowling Club offers a fantastic venue for a range of different events, with ample parking, a peaceful location and view and top notch catering for a very reasonable cost. I highly recommend it" – Simeon Brown, MP for Pakuranga.
"Hi. Big thanks to Rick and Flemming of the Howick bowling club for supplying a perfect venue and tremendous hospitality to our small work group.  A great way to spend the afternoon, all that attended enjoyed the bowling and facilities.  I would highly recommend this to groups planning their next function."  Team Bowling Challenge – [Company Function]
"Hi Rick. Just wanted to thank you and the rest of the team for yesterday. We had such a lovely time and all felt really welcome. Will recommend to all. Thanks again, " -Anna [Company function]
"We of the Howick Women's Dinner Club have held our monthly meetings at the Howick Bowling Club for many years. The venue is perfect for us, the club rooms are well maintained and any dealing we have with members of the executive is a pleasure". [Howick Womens Dinner Club]
"Hi Rick. Here are some photos of Scrabblers about to start their first game and enjoying dinner. Thanks for all your help". [National Scrabble Championship].
"The Howick-Pakuranga Chess Club is grateful for the use of the Howick Bowling Club premises on Tuesday  evenings for both junior and senior chess activities. Many thanks".  [Howick-Pakuranga Chess Club]
"Hi Rick, Just wanted to pass on a big thank you to Flemming, Merv and the rest of the crew that helped us out on Saturday. They were very patient in teaching us to play bowls and we all had a really fun time. The venue was great and it was nice to have the whole upstairs to ourselves.Thanks again Rick.Kind regards". Jaimie and the recovery team at Manukau Surgery Centre
Enquiries to: Rick Meyrick
Email: rickmeyrick@xtra.co.nz         Phone: 09 534 2759 or 027-534 5335
Corporate Groups having a great time